Welcome to Consilia Bank Pro
Consilia Bank Pro eliminates the need for external bank communication software and file handling, manually importing and exporting files, instead enabling direct exchange of data between Microsoft Dynamics 365 Business Central and the supported finnish banks.
---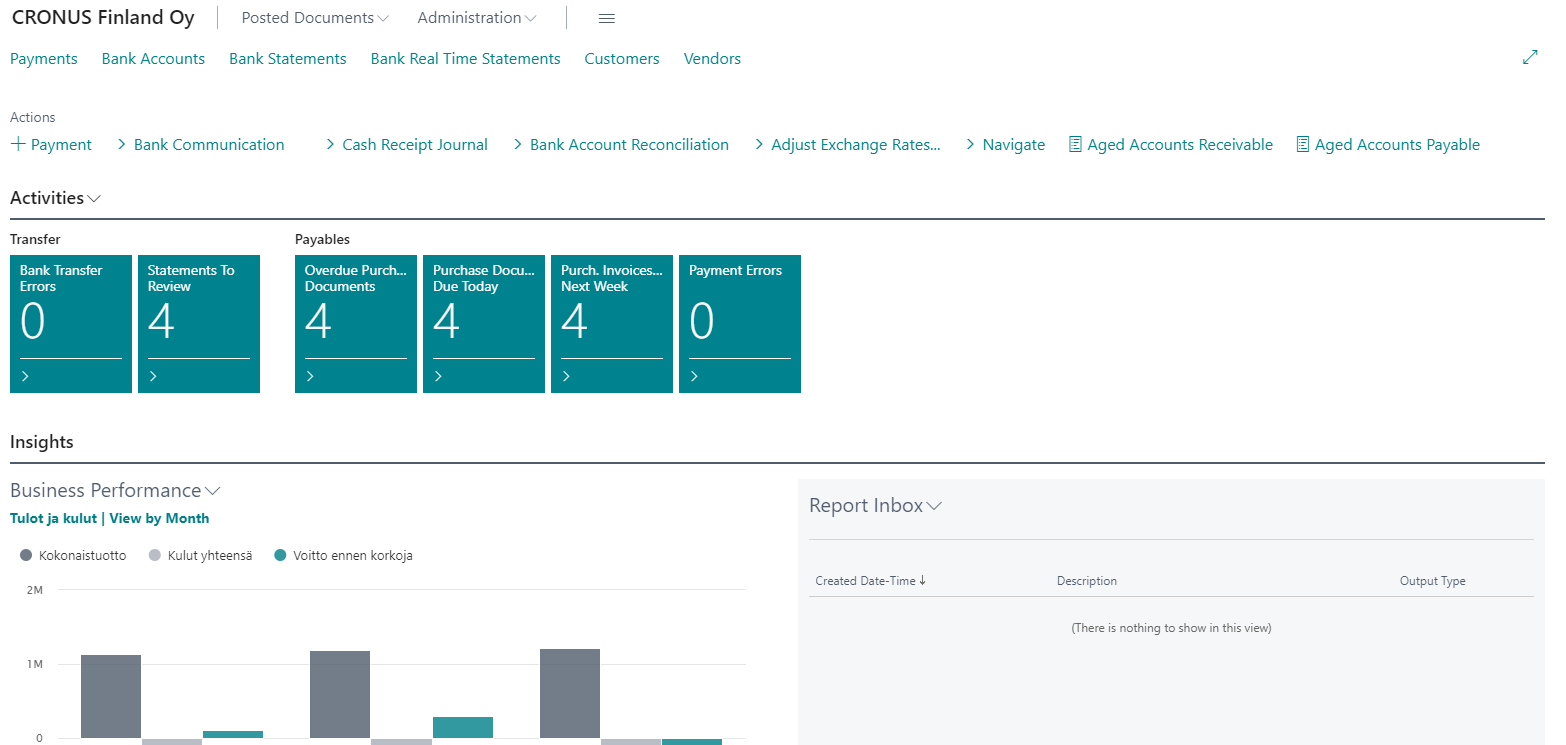 File Transfer
Consilia Bank Pro enables communication directly between Microsoft Dynamics 365 Business Central and the finnish banks through the Web Services channel. Consilia Bank Pro is both multi bank and multi company enabled.
It is possible to send end retrieve all material types that are supported by your banks. Some material types are integrated and can be imported or created directly in Microsoft Dynamics 365 Business Central.
For example it is possible to fetch and import Incoming Payment Reference information to the Cash Receipt Journal for posting. It is also possible to create and send Vendor Payments directly from Business Central using Consilia Bank Pro.
Other integrated material types are Bank Account Statements, Real Time Statements and Currency Rates.
Certificates
Certificate handling is built in so that it is easy and secure to start communicating with the banks. The certificates are automatically renewed when needed.
See Also